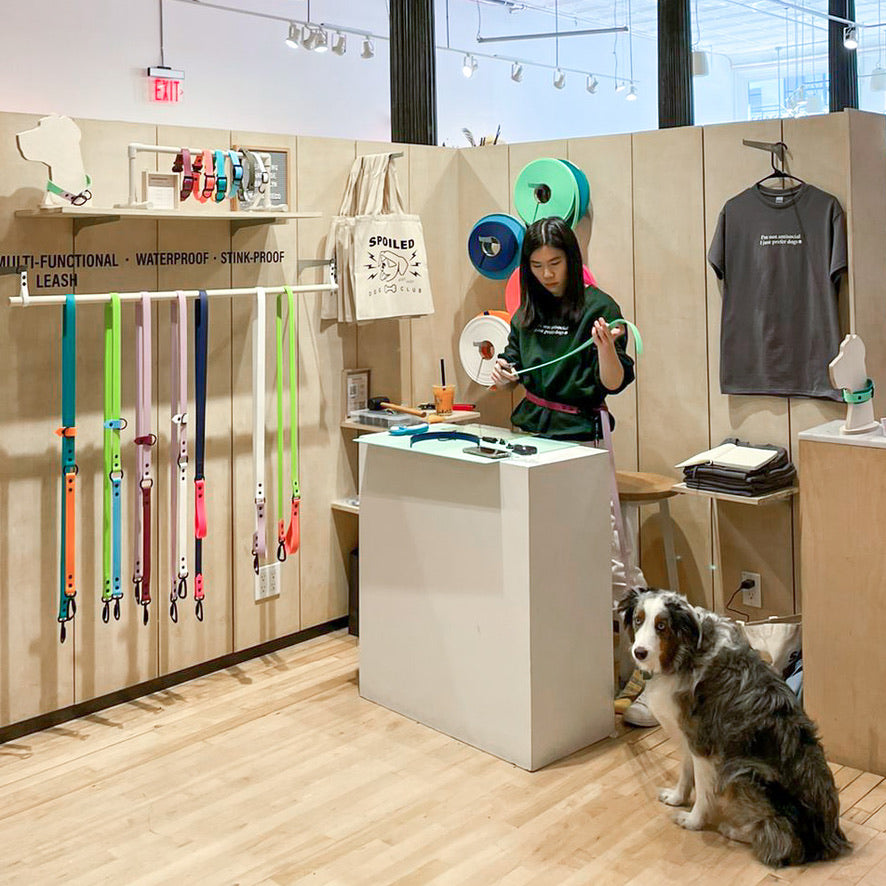 Handmade with love
All of our dog gears' made to order giving you guys the freedom to customize the gear to colors of your liking and functions you need
Shop Now
Upcoming Pop-Ups
9/9 | MAUM Market

Time: 11-3PM

Location: Denizen Bushwick at 54 Noll St, Brooklyn

9/16-17 | FAD Market

Time: 11-5PM

Location: Governor's Island

10/7 | Madewell Pop-Up

Time: 12-4PM

Location: Madewell at 202 Washington St, Hoboken
Frequently asked questions
What is BioThane?

Feels like leather but way more durable. It's basically a polyester webbing with TPU or PVC coating that makes it waterproof & easy to clean.
How to clean the gears?

Soap and water could get most dirt and spots out. For tougher stains, applying some rubbing alcohol would help.
Is BioThane chew proof?

Unfortunatly, it is not fully chew proof! Just like nylon, rope, webbing, & leather, it is still possible for dogs that likes to chew on leashes/collar to damage and chew through Biothane.
How strong is BioThane?

Biothane is incredibly strong. The material is often use for horse harnesses. The most common 1" width biothane that we use has a tested break strength of 1000 lbs. so yea.. the hardware of the products would most likely fail before the biothane itself. However, the hardwares we chose are all heavy duty that's strong and designed to last.